Andres, Emma are great artists with a lot of experience and they all have their specialities. Find out more about them and take a look on their galleries of creations they already did.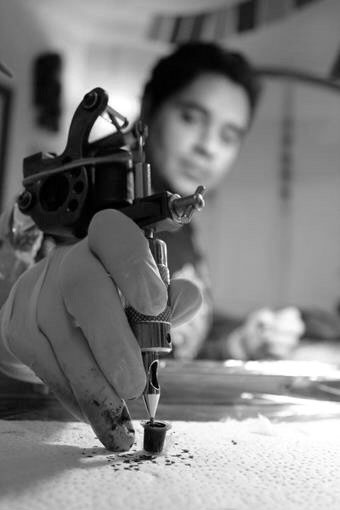 Andres Gomez
Tattooist and Body Piercer
Sacred Geometry, Japanese, Orientals Motifs, Patterns and Dotwork.
Emma Brosnan
Tattooist
An illustrative tattoo style, with a passion for anything figurative or nature related.
Be More Creative
Our artists are amazing with pen and paper and can create a custom tattoo just for you. Get in touch so we can come up with something truly original just for you.