Andres, Emma are great artists with a lot of experience and they all have their specialities. Find out more about them and take a look on their galleries of creations they already did.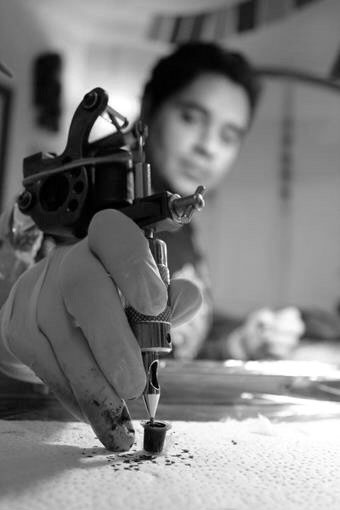 Andres Gomez
Tattooist and Body Piercer
Sacred Geometry, Japanese, Orientals Motifs, Patterns and Dotwork.
Emma Brosnan
Tattooist
An illustrative tattoo style, with a passion for anything figurative or nature related.
Be More Creative
We love to create custom designs. Talk to us, let us know what type of tattoo would you like and we can create something unique to suit your style and personality.
There are certain rules and  information what you might want to know before you book your appointment. We are always trying our best to educate clients so they know all, what they need to know even before they come to us. So have a read and let us know what you think or if you need to know more.